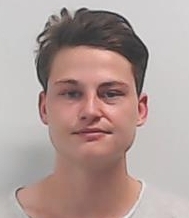 Student Researcher
+43 732 2468 4244
Room: LIT OIC
2022
M. Eisenberg, D.Lehner, R. Sindelar, M. Wimmer: Towards Reactive Planning with Digital Twins and Model-Driven Optimization, in T. Margaria, B. Steffen, (eds): Leveraging Applications of Formal Methods, Verification and Validation, Practice, Lecture Notes in Computer Science, Volume 13704, Springer, Cham, 11th International Symposium, ISoLA 2022, Rhodes, Greece, October 22–30, 2022.
Doi: 10.1007/978-3-031-19762-8_5
Conference Article
2021
M. Eisenberg, H.P. Pichler, A. Garmendia, M. Wimmer: Searching for Models with Hybrid AI Techniques, 3rd International Workshop on Conceptual Modeling Meets Artificial Intelligence (CMAI 2021), co-Located with the 40th International Conference on Conceptual Modeling (ER 2021), 18-21 October 2021, St. Johns, Canada, virtual.
talk
Misc
M .Eisenberg, H.P. Pichler, A. Garmendia, M. Wimmer: Towards Reinforcement Learning for In-Place Model Transformations, ACM / IEEE 24th International Conference on Model Driven Engineering Languages and Systems (MODELS), Fukuoka Japan, October 10-15, 2021.
pdf
Conference Article